The installation process now starts, this can take some time. Leave the installer alone until it has completed its job. Once finished you will be meeted with the completion screen as displayed below.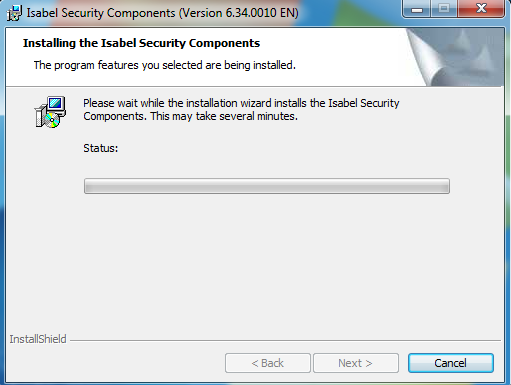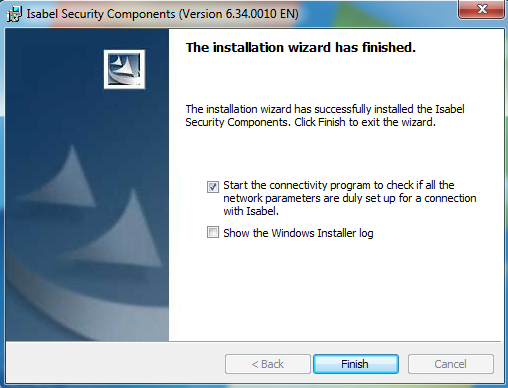 Depending on your computer performance and the selected additional components the installation might take several minutes.
After the installation of the Isabel Security Components you will receive following options:
Start the connectivity program (recommended): this will give a first indication if extra actions are required for your firewall or proxy settings. Please contact your IT or system administrator if one of these tests fails.
Show the Windows Installer log: this will open a new document with the installation log. If the installation would fail this could be a source of information.
Install the additional features: this will start the installation of the selected additional features. This option will not be available if no additional features have been selected.