You can find the Isabel Security Components in the Windows download area.
Choose Save when you are requested to run, save or cancel your download.

Choose Run once the download is finished.
Welcome Screen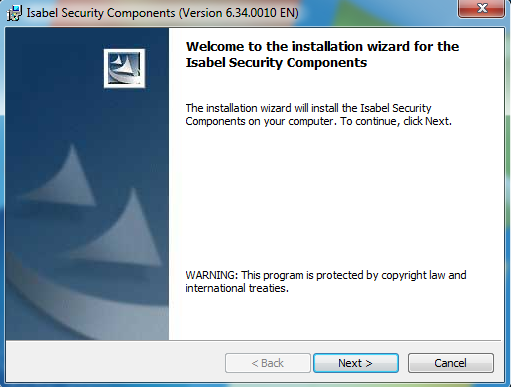 License agreement
Confirm that you agree to terms of the software license agreement.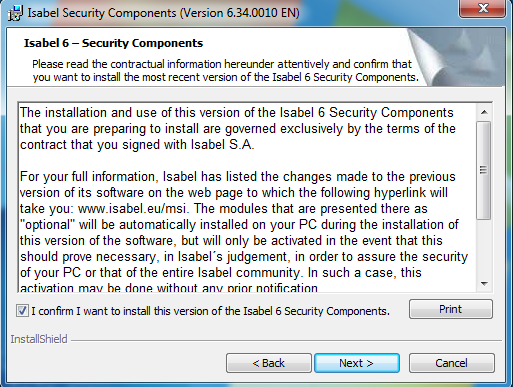 Security information regarding SmartCard operations
Read and confirm the message.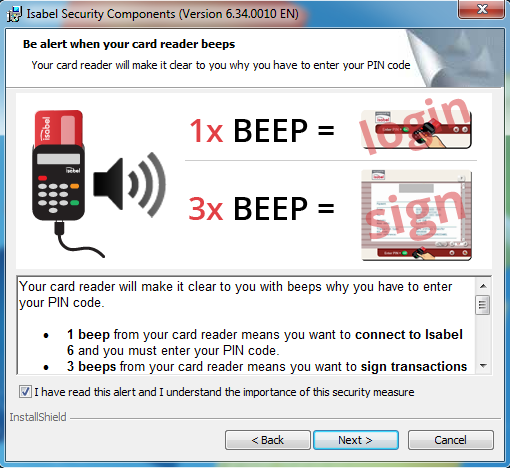 Verification of Installation Requirements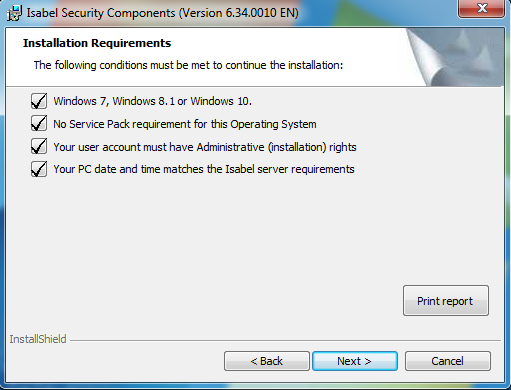 During the installation the system requirements will be checked and displayed in a report:
OK: This condition has been met.
Warning: This condition is not met or it could not be verified. You are allowed to continue, but it is recommended to manually verify this condition in order to prevent issues in the future.

Error: This requirement was not met. You will not be able to continue the installation. You will need to restart the installation after this requirement has been corrected.
Select Destination Folder
The default destination folder for the installation of the Isabel Security Components will be proposed. The destination folder can be modified if needed (only for advanced users).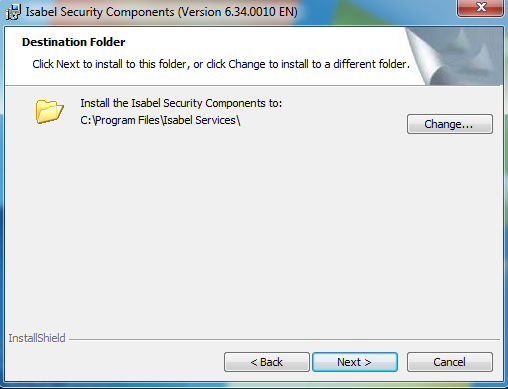 Additional shortcuts
You can opt to add Isabel shortcuts on your desktop and/or to your favorites.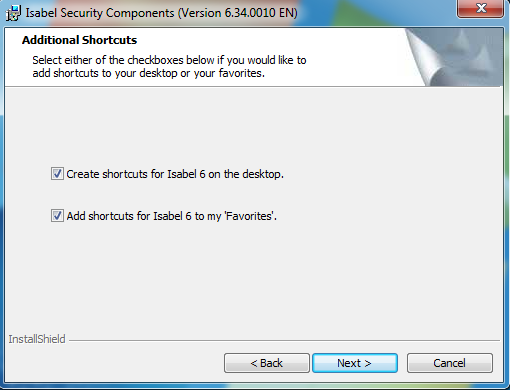 Trusted sites
In order for the Isabel application to function properly in Internet Explorer, a number of websites used by the application have to be added to the list of Trusted sites.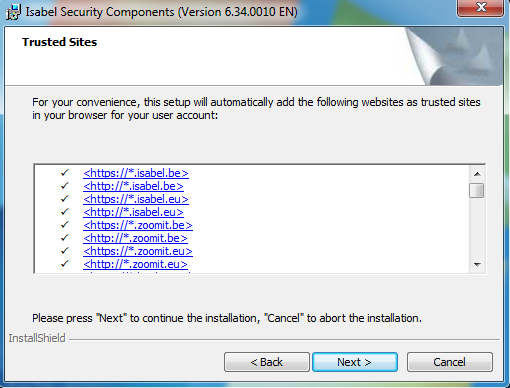 Select Additional Features to Install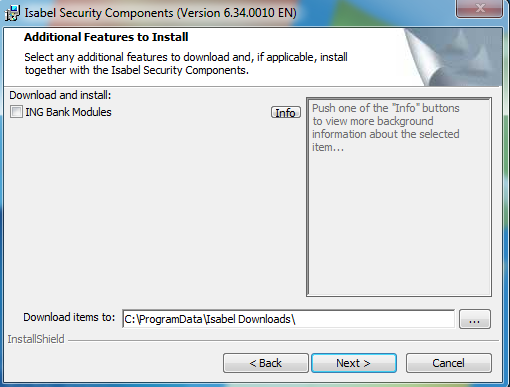 The installer will suggest an optional feature to install along with the Isabel Security Components. You can still install this feature at a later time if desired (see the "separate download" references in the list below). The available component is:
ING Bank Modules: This feature provides the option in Isabel 6 to launch ING Telelink Offline by clicking the ING logo > Open Telelink download (separate download).
The selected extra will be downloaded at a later stage of the installation and will cause the installation to take more time.
Installation list
In this screen you'll find an overview of all the components that will placed on your computer. If you would like to make a change to this, you can use the Back button to return to previous sections and reconfigure them. If everything in the list is correct, click Install.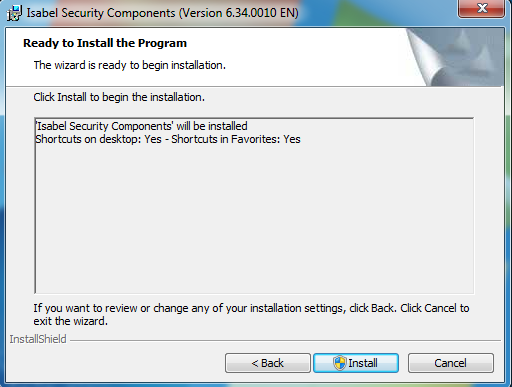 Installation processing and finalizing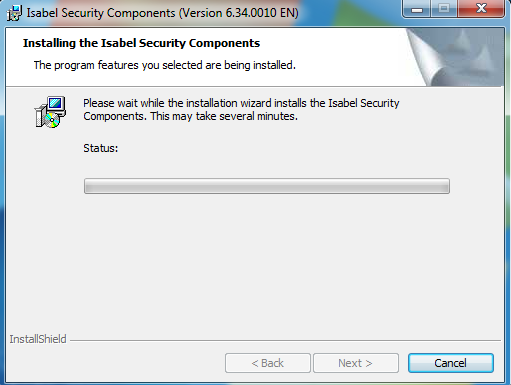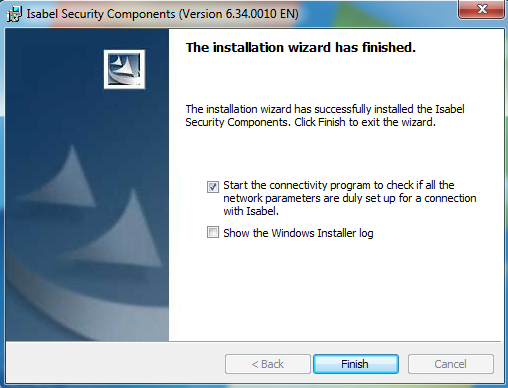 After the installation of the Isabel Security Components you will receive following options:
Start the connectivity program (recommended): this will give a first indication if extra actions are required for your firewall or proxy settings. Please contact your IT or system administrator if one of these tests fails.
Show the Windows Installer log: this will open a new document with the installation log. If the installation would fail this could be a source of information.
Install the additional features: this will start the installation of the selected additional features. This option will not be available if no additional features have been selected.
Reboot your pc.