When using Firefox, the downloaded file(s) will always be contained in a (single) ZIP archive file, which will have to be extracted to gain access to the reporting file(s).
By default, Firefox will ask you how you would like to proceed. You will have the choice between saving the file to a location of your choosing, or you can open the file immediately (in which case it will be downloaded to a temporary location).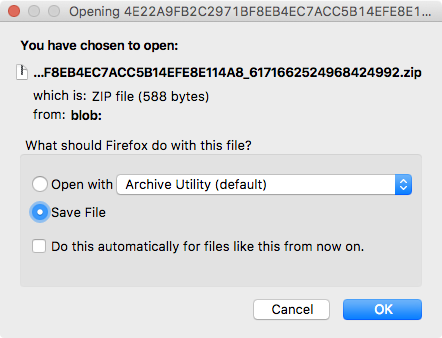 If you choose to save the file, Firefox will ask you where you would like to save the file.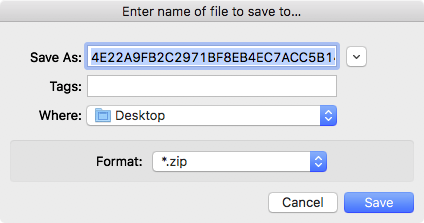 If you click on the v-button next to the filename, a Finder-style navigator will be shown to simplify navigating to your destination folder.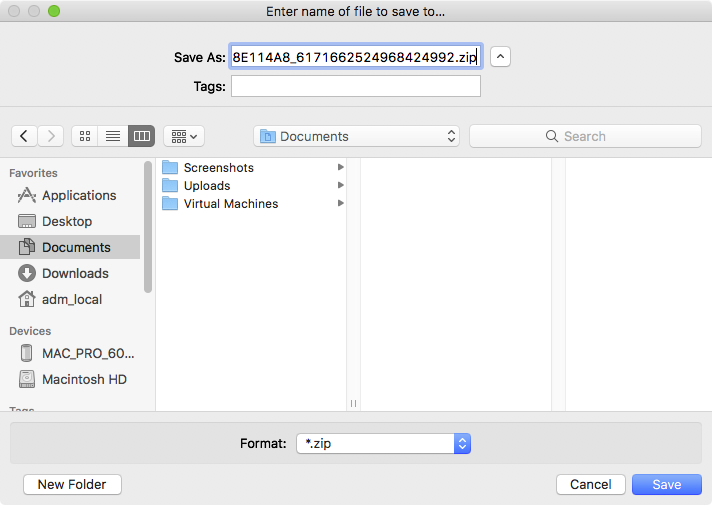 If however you changed the default setting for downloads, the file will be downloaded to the Downloads folder.
However, it's also possible to always save downloads to a specific location. To configure this setting:
Open Firefox.
In the menu bar, click on Firefox.
Select Preferences...
Scroll down to Files and Applications.
In the Downloads section, you can change the following settings:


Save files to - Here, you can specify a target folder to save all downloads to. The default setting is the Downloads folder.

Always ask you where to save files - When this option is enabled, you will be asked where to save each download.