Isabel 6 on the move:
welcome to itsme®!
Your familiar Isabel 6 application now allows you to log in and sign payments with itsme®: convenient, safe and free!
Start with itsme® in Isabel 6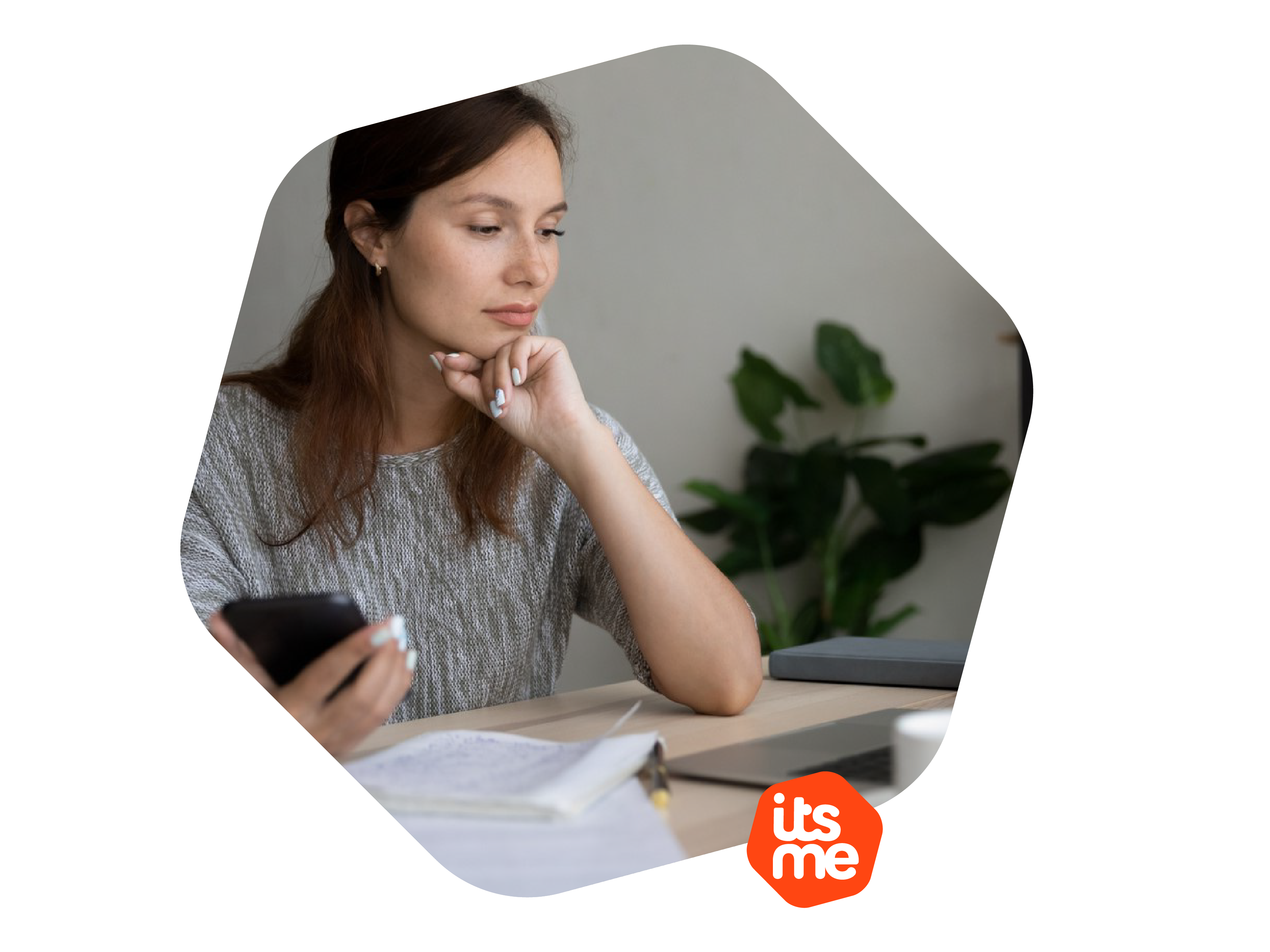 What is itsme®?
itsme® is your digital identity app that allows you to log in and sign payments securely in Isabel 6.
Convenient alternative to the Isabel card and card reader
Isabel card not at hand? Forgotten it at the office? Consulting your account balance or signing payments at home is no longer a problem: you log in and sign your payments with itsme®.
The benefits at a glance
Free: you pay nothing extra - itsme® is part of your existing Isabel 6 subscription.
Perfect for working from home or on the move: no smart card needed: just log on and sign payments quickly, wherever you are.
Secure: itsme® only works if you use your own smartphone, your itsme®app and your itsme® code or fingerprint. In addition, your data is encrypted. To protect your maximum, we limit payments in Isabel 6 with itsme® up to a maximum of EUR 500,000 per day.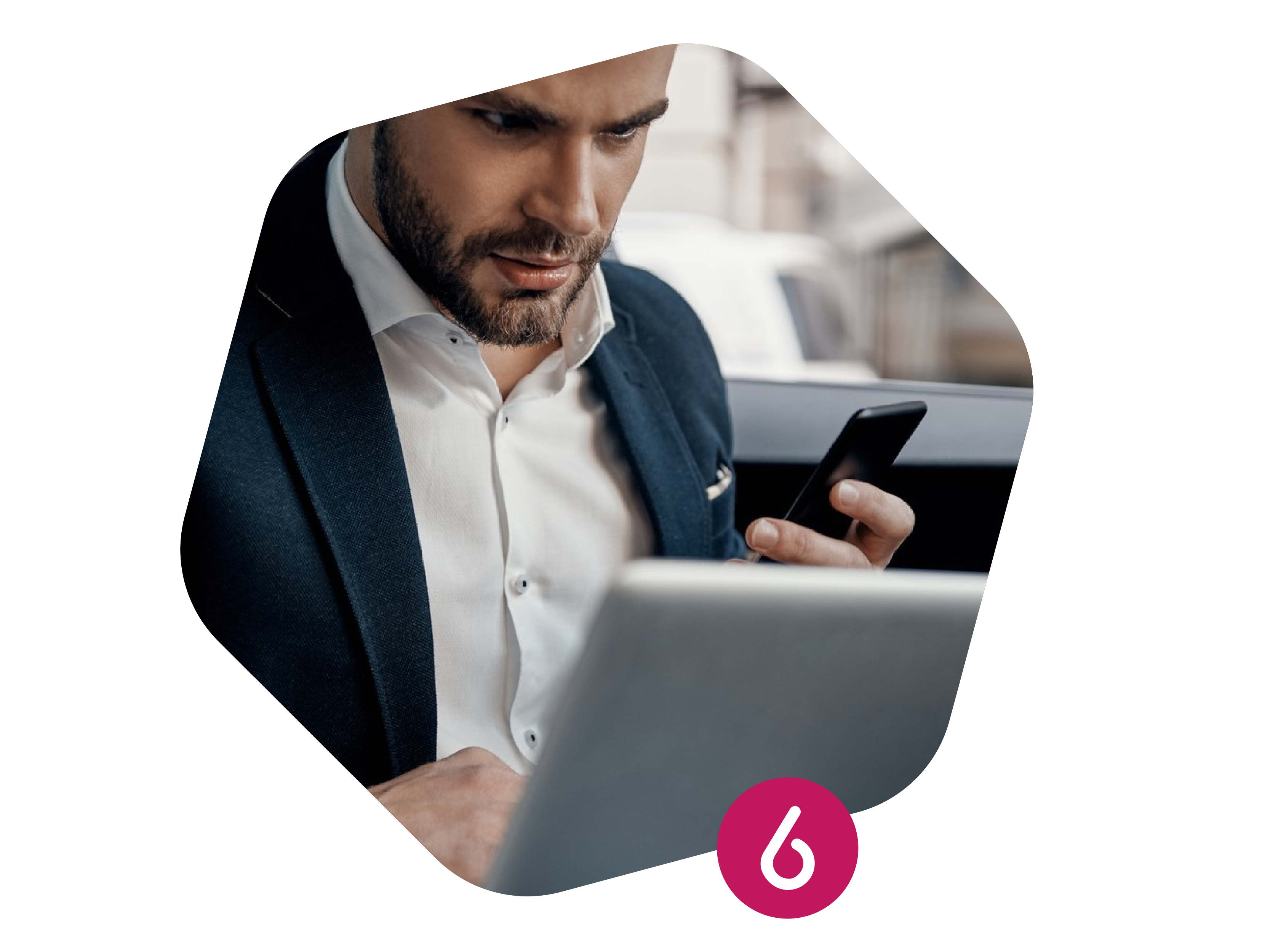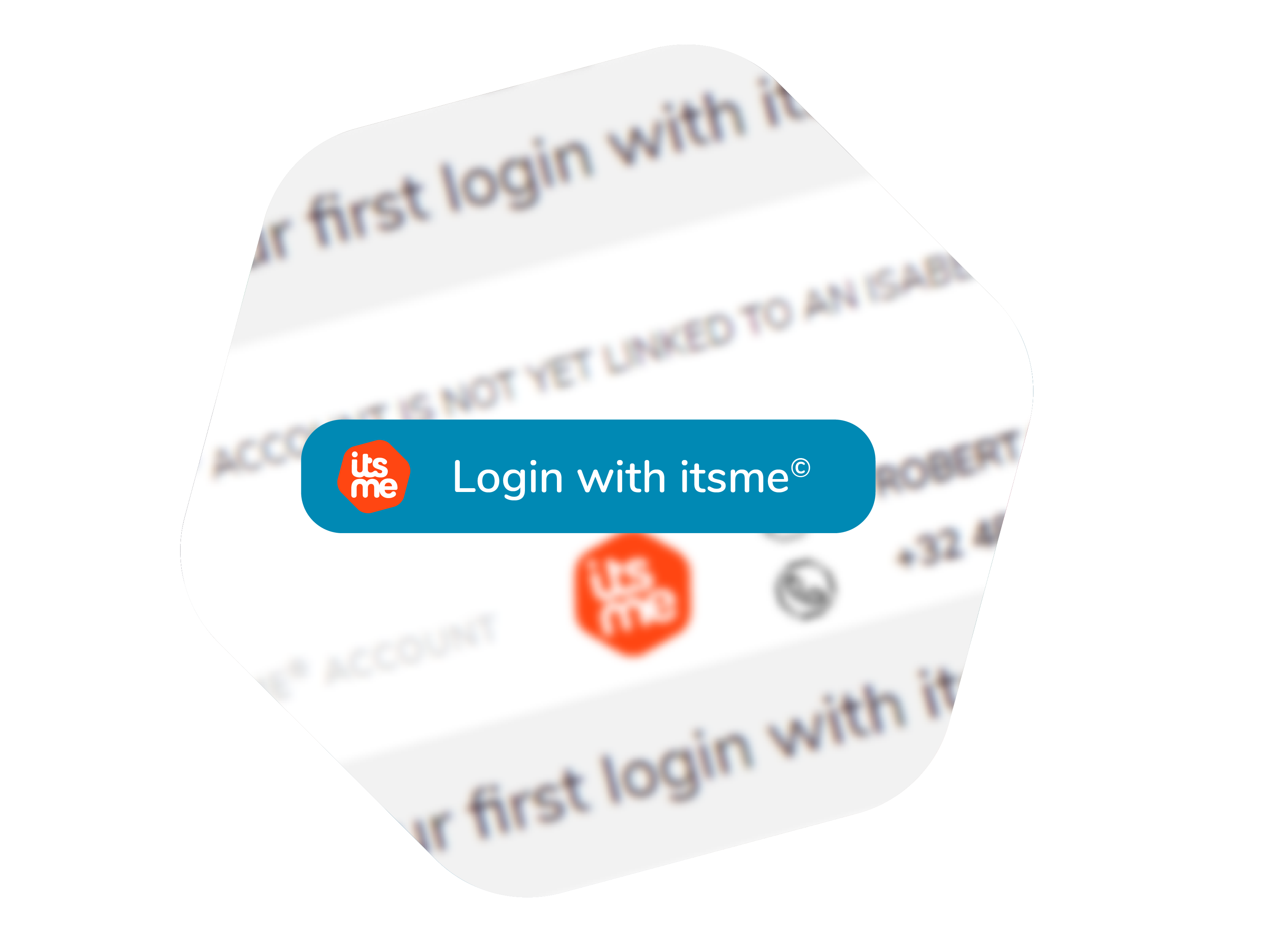 Start with itsme® in Isabel 6
You have not installed itsme® on your smartphone? Download the free itsme® app from the itsme® website.
How to register for the first time with itsme ® in Isabel 6? You log on to Isabel 6 via your desktop icon or via the website. From now on, you will be presented with two options: logging in via the Isabel smart card or itsme®. When you first start using itsme® in Isabel 6 you have to go through the short activation procedure once. You will need your Isabel card. More info
General questions about itsme®?
If you are having problems creating or registering an itsme®account, check the
itsme website
Specific questions about itsme® and Isabel 6?
If you cannot find an answer to your question on this page, please use the
Isabel contact form
FAQ
In order to protect you as much as possible, there are some conditions attached to the use of itsme® in Isabel 6:
Payments can only be signed in euro, up to a maximum of EUR 500,000 per day and per user.
No creation or changes to beneficiaries possible via itsme.
No upload of payment files possible via itsme®.
Subscribing to optional modules is not possible via itsme®.
You cannot link function cards with itsme®. These are Isabel cards in the name of a service (e.g. accounting) and not in the name of a person.
If you have several Isabel cards in your name, you can only link one card with itsme®in Isabel 6.
Visit the
itsme® website
: here you will find all the information you need to easily install the itsme
®
-app on your smartphone. You can also discover where you can still use itsme in numerous applications.
Your personal data is protected in accordance with the European Electronic Identifiers Regulations (eIDAS) and Privacy Regulation (GDPR). itsme® works with the combination of your smartphone, itsme®app and personal itsme®code.
Itsme in the Isabel 6 application can be activated or deactivated for a specific user upon simple request to Customer Care.